Our natural health center has a team of highly qualified massage therapists available to you to help you with regaining and maintaining your health. The practitioners are here to assist your body in finding more energy, power and ease. Each of the therapists will custom blend the techniques they have been trained in (Hawaiian Lomi Lomi, Swedish, sports massage, Reiki, etc.) to suit your body's specific needs.
Take the intentional steps to keep yourself well by using the benefits of the high quality team of body workers who can help keep you on track for maintaining the highest level of health you deserve to enjoy. Please contact the therapist of your choice at their information below.
Massage Therapists: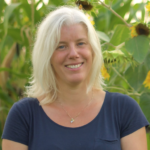 Anna Gravina
802-730-6685
Starseed Therapeutics
Email Anna
Sound Healing – Energy Balancing – Chinese Medicine Bodywork
My therapeutic bodywork combines several modalities, grounded in the theory of Traditional Chinese Medicine.  Tama-do Sound Healing involves placing tuning forks and colored light on the acupuncture meridians of Chinese Medicine.  This work affects all levels of Being, from the physical to the subtle spiritual.  I also work directly with the human energy field to facilitate the release of old energetic imprints and I use the techniques of Amma and Shiatsu bodywork to create space for the body-mind to balance itself.
What I love about this work is seeing the uniqueness of each person's expression of source energy.  My goal is to hold space for that energy to emerge and flow fully and clearly.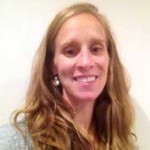 Julie Viau
802-324-3931
Healing Hearts Wellness
Email Julie
I offer tailor-made holistic care based on the principles of Traditional Chinese Medicine. I aim not only to provide treatment for your existing symptoms, but also to show you ways to prevent their recurrence and promote balance in your mind and body. Combining Massage with other modalities such as Cupping, Guasha, Reiki can assist in whole body healing.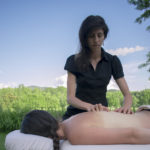 Drea Tremois
802-858-5299
Soul Vibration Wellness
Email Drea
Drea Tremols is a transplant from Charleston, South Carolina. She began her career in the healing arts 10 years ago when she became a Reiki practitioner. She grduated from Body Soul Massage School in St. Albans, Vermont and founded Soul Vibration Massage and Wellness. She has training in Swedish, deep tissue, mayofascial, sports therapy, reflexology, aromatherapy and thai yoga massage. She also teaches meditation and reiki courses and offers wellness consultations for clients who want to move in a more holistic direction with their nutrition, exercise and self-care routines. In her free time, Drea enjoys gardening, exploring the beautiful Green Mountains with her camera and playing music with friends.
Book a service and find out just how good massage can feel. Gift certificates available. Contact the therapist of your choice at their information above to schedule your appointment today.